Fast-paced game, where you need to shush noisy audience before maximum noise level is reached.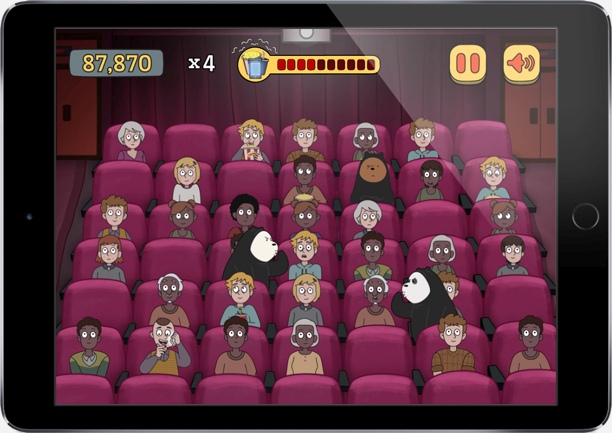 Happy to announce we worked (code) on Shush Ninjas by @PlayerthreeUK (visuals) for @cartoonnetwork
You already know ZUMA game, right?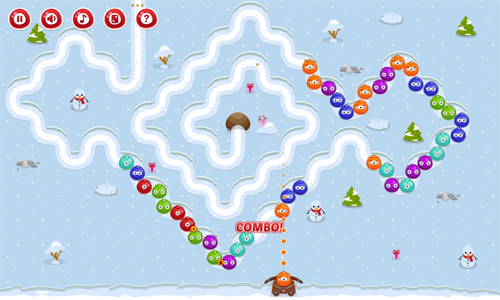 Shoot balls to make group of three balls, create combos, use power-ups ! Compare your achievements with friends in this cute fast-pacing puzzle video game that will keep you entertained for hours.
Fly. Fly to the sky.
Escape the dangerous dungeon, while avoiding saw discs on your way up. Rest on the wall, slide down and carefully time your next jump.
Well, get on it, chop chop!
Chop-Chop is Timberman game clone, where you must chop the tree as fast as you can before time runs out while avoiding falling tree chunks. On mobile devices simply tap on the left/right side of the screen, on desktops you can use mouse or left/right arrows to control timberman.
After so many tries to find her way back to home, all we can say is : she really is little Brave Owl !
Brave Owl is Flappy Bird like game with some unique twists and cute graphics. On your way between poles you can earn points to enhace your score. Collecting blue items will add +1 point to your score, red items will add you +3 points. Games is also slightly speeding up with every 10 points your earn.
Addicting puzzle game, that will tickle your brain more than you could expect.
Flipping Jellies is an puzzle game, where your task is to order jellies to desired form. By reordering little jellies to colourful patterns you will train your logical thinking. You start from monocoloured patterns to beautiful colourful pictures.
Cute tic-tac-toe game, featuring single player and multiplayer modes
Tap to fly. Sounds easy? OK, try it first...
HTML5 remake of popular game, playbale on your dekstop computer or mobile browser straight away. No plugins required.